I had the pleasure to review the Alcatel Idol 4 model a month ago, and now I received its (slightly) bigger, more powerful, better equipped and more expensive brother, that is Idol 4s.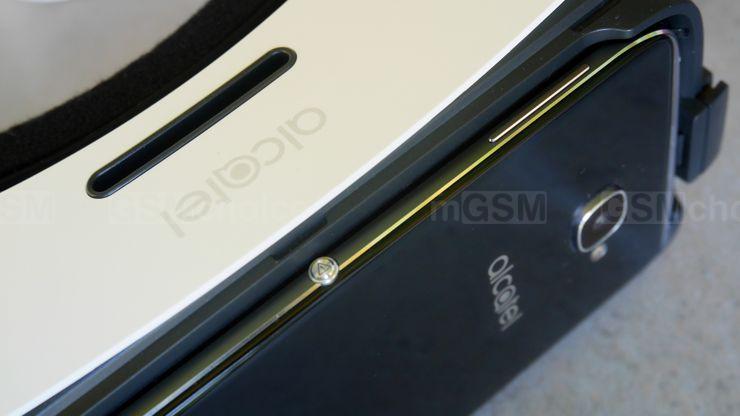 photo: Jolanta Szczepaniak/GSMchoice.com
It is neatly packed with VR glasses, it has a solid specification and a reasonable price… Alcatel is really becoming dangerous for rivals in the middle-higher price shelf.
Alcatel Idol 4s resembles Idol 4 in many ways – but it is better than it (for a higher price). So it is normal that some opinions and information from the previous review might be repeated. Still, the fact remains that this smartphone has everything that we can expect from a smartphone from the middle price shelf, and what is more the manufacturer spoils us with a nice set of accessories.
Contents
Advantages and disadvantages
Advantages:
looks and the quality of the construction
nicely packed with VR glasses
accessories in the set (a plastic cover, JBL earphones and VR glasses)
big display with great parameters
readability in the sunlight
strong stereo speakers, double-sided, the highest class not only in the middle price shelf
efficiency
the possibility to turn the display and having conversations with the display "upside down"
gesture support
notifications LED
LED flash for the front camera
NFC and LTE
Android in the Marshmallow version
fast charging
satisfying lifespan on a single charge
Disadvantages
the "Boom" button is misleading (a matter of habit?)
ergonomics – especially when it comes to physical buttons
it has tendencies to slipping out of hand
the camera stands out significantly above the surface of the back panel
a lot of bloatware
it does not have a fingerprint scanner (in the European version)
it likes to heat up
there is a lot more powerful models in a similar price
Source: GSMchoice.com; viewed: 3049 times.