For about two years Huawei has been creating smartphones under the Honor brand. And with each model they are getting better and better. The last example of this trend is Honor 8 that can compete with current flagships without any complexes.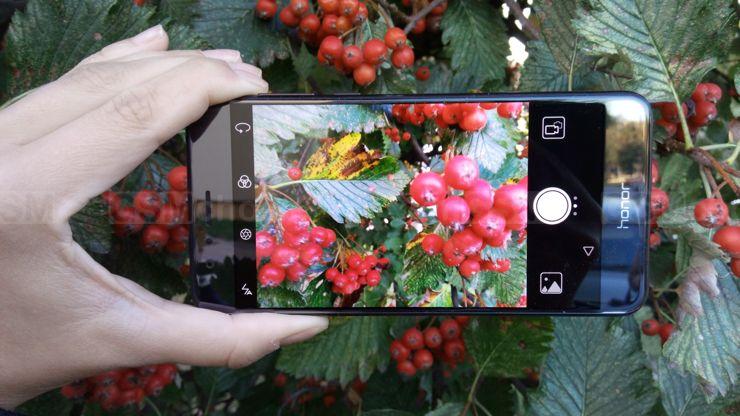 photo: Jolanta Szczepaniak/GSMchoice.com
Honor 8 is a representative of Huawei's sub-brand that is supposed to be addressed to younger people, the so-called millennials. But the student surpassed the teacher… In Honor 8 we can find the best thing that the latest Huawei flagship has to offer that is the P9 version, but being sold for a price that is around 20% lower and what is more it looks better. Is Honor cannibalizing its own mother-brand? It does not matter, after all everything – or rather every profit – stays in the family.
Contents
Advantages and disadvantages
Advantages:
looks and the quality of construction
great display
quality of photos
efficiency
fingerprint scanner is precise and can multitask
dual SIM
support for memory cards
the functionality of the interface
fast charging
good lifespans
infrared port
Disadvantages
slick, difficult to keep it clean
no protection against dust or water
hybrid solution for dualSIM or SIM and microSD
battery cannot be replaced
no FM radio
average speaker
Source: GSMchoice.com; viewed: 2639 times.