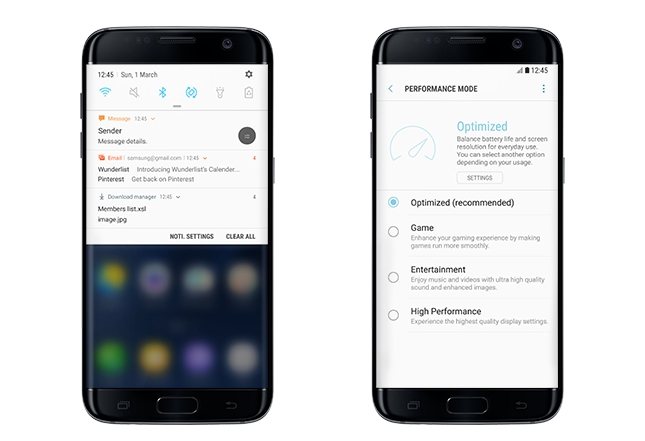 photo: Samsung Newsroom
This week, after a fairly long beta-testing, Samsung Galaxy S7 and Galaxy S7 Edge got finally an update to Android 7.0, although not yet everywhere. Today on this list appeared additional smartphones.
On January 17 Nougat was sent to users of Samsung Galaxy S7 and Galaxy S7 Edge in China and the United Kingdom. Slowly the upgrade will be distributed in other countries. The update "weighs" considerable 1.2 GB.
Today, Samsung has published a list of smartphones, to which Android 7.0 Nougat will go in the first half of 2017 years. The manufacturer also revealed changes in the appearance and some new possibilities of the user interface.
If a smartphone is not listed, do not worry prematurely. For the second half of the year, Samsung is preparing an update for the following models, but it did not disclose their names.
The list of smartphones and tablets that will receive Android 7.0 Nougat:
With some caution it can be assumed that the different versions of these devices (eg. Dual-SIM) will receive the new Android.
Source Samsung Newsroom; viewed: 1488 times.