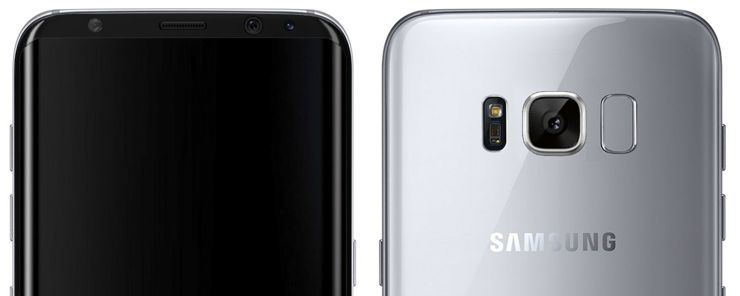 photo: @VenyaGeskin1
There are still new rumours about Samsung Galaxy S8. Today we can see the new photo of the phone. The render was prepared by Benjamin Geskin, who has been publishing on the Internet his visions about upcoming smartphone for some time.
This time Benjamin Geskin focused on Samsung Galaxy S8 once more, taking into account new information about the phone. The new look of the device is different from previous Geskin's work, but it has all characteristic elements, which appeared in the last leak. The graphic designer even added the separate button dedicated to the Bixby voice assistant.
I must admit that Venya Geskin did a really great job. The render is polished, and its quality is best demonstrated by the fact that several western services publishes them as an official, press photo, even though the author clearly says that this image is created by himself. That is why – I will say it once more, this is just the artist's vision, created according to leaks. Still, I consider it as a worthy enough to share it with you…
Source: @VenyaGeskin1; viewed: 990 times.