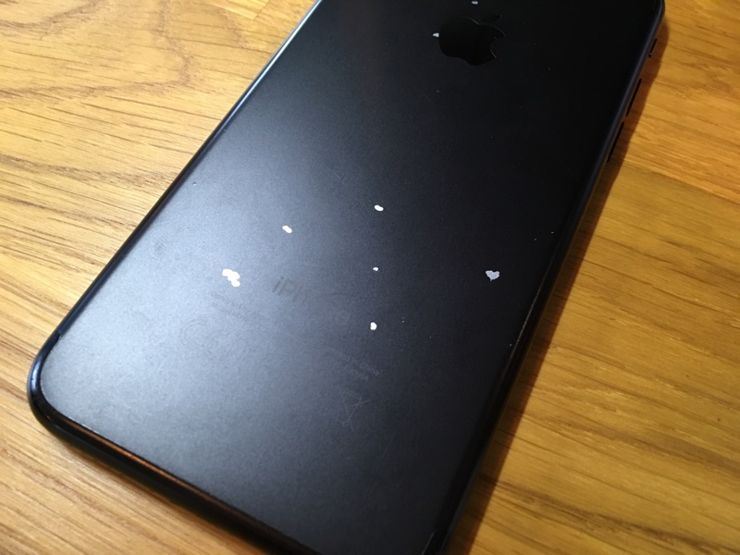 photo: Macrumors
Time for more rumours related to iPhone 8. The company started working on the first components, while the current model has problems: it loses varnish.
iPhone 8 will receive the OLED screen and the iris scanner
Let's start with iPhone 8. Digitimes reports that Apple has already launched the supply chains, assembly lines already produce some elements of the new smartphone. At the end of the first quarter in Taiwan there will start production of OLED displays, Apple also ordered such panels from Samsung Display. The same source claims that this year's iPhone gets wireless charging technology, and a new piece of equipment: the iris scanner.
A finish prone to chipping in the black iPhone 7
The new model of iPhone grips the imagination, while its predecessor notes more and more complaints related to the varnish covering the casing. A growing number of owners of the iPhone 7 Matte Black is complaining about chipped, peeling paint in their smartphones. This is not related to the operation of the phone – the paint chips off in random places, which are unlikely to have been mechanically damaged. Unfortunately, the fault is not covered by the warranty, therefore it remains for users only to make a complaint. And the choice of another colour version in the future ...