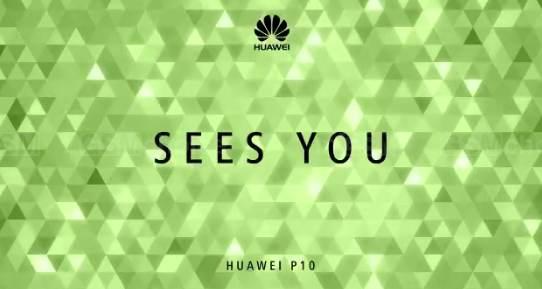 photo: Huawei via Twitter
Huawei reveals the cards. The company has released an official announcement related to the MWC. Huawei will present in Barcelona the flagship smartphone P10, and a new watch, Huawei Watch 2.
Huawei P10 with a Leica dual camera
In its announcement Huawei gives the date of the presentation - February 26 - and also uses hashtag #OO we met already during the premiere of P9. This trailer dual camera - and therefore it is a piece of equipment, the presence of the P10 can already be 100 percent sure.
Barcelona. 26.02.17. Stay tuned? The #HuaweiP10 is coming! #standout #OO pic.twitter.com/dvoKj0bXzr

— Huawei Mobile (@HuaweiMobile) 13 lutego 2017
There will be many versions...
The rest of the data of P10 remains in the realm of conjecture. Unofficial leaks suggest that the smartphone will be available in two versions - P10 and P10 Plus, the second one is to have a curved display. Both phones will have a 5.5-inch display with a resolution of 1440x2560 pixels, and an 8-megapixel front webcam. Cameras on the rear are to have 12 megapixels and once again will be prepared in cooperation with Leica. The phones are present in several versions with different memory capacity, and the top versions will receive 6 GB RAM + 128 GB of memory for data. Prices are in the range of 470-770 euro.
Huawei Watch 2 in a sporty style
Information on the second of the announced devices - Huawei Watch 2 - is a bit more scarce. The launch of the device, via the social network Weibo, announced Richard Yu himself, the charismatic leader of Huawei Consumer. The post published by him indicates that a new watch from Huawei will be more sporty than its predecessor - so we can expect a more elaborate fitness section. In addition, it is said that the watch receives a communication module GSM with the eSIM card, as well as Wi-Fi and Bluetooth. It's obvious that Huawei Watch 2 will work on the system Android Wear 2.0. Are all the rumours prove to be right, we will see early in the afternoon on February 26. We will be in place as soon as possible to be able to show you the equipment.
Source Huawei i Androidauthority; viewed: 1431 times.