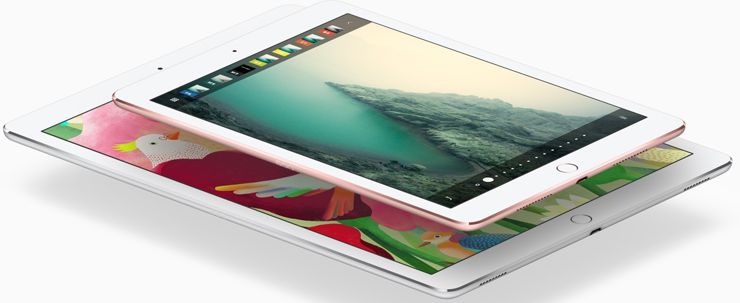 photo: Apple
According to recent rumours, already in several days we should know the new models Apple iPad. The devices are already being tested in California.
The company Fiksu located in the vicinity of Cupertino recorded logs from previously unknown Apple devices. Fiksu provides SDK for tracking, which is used in many applications - hence it can easily read the logs of each device. Among them - there were four previously unknown models, using iOS and identifying with the markings "7.1," "7.2," "7.3" and "7.4". The devices run through the logs with varying intensity - the most visible model is "7.1".
How do we know that it's about the iPads? Before the launch of the previous generation Apple tablet, in Fiksu logs appeared models "6.3," "6.4," "6.7" or "6.8". It all falls into place and points to the existence of four varieties of the device.
Earlier an analyst Ming-Chi Kuo mentioned, however, three variants of iPad. The device will be available in versions with screen sizes of 9.7, 10.5 and 12.3 inches. The two larger models will receive A10X processors, the smallest 9.7-inch model is planned as a "budget" and will receive the A9 processor.
Source Techcrunch; viewed: 799 times.