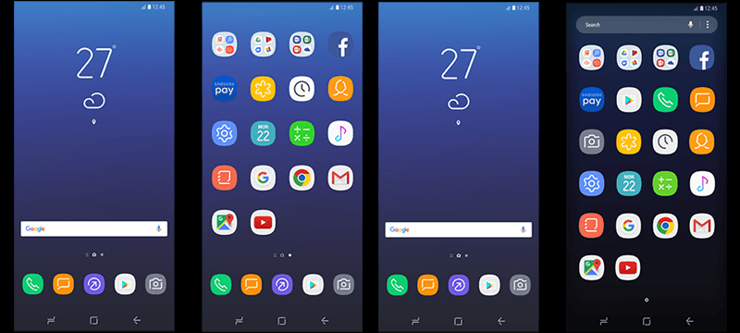 photo: Sammobile
As we know Samsung Galaxy S8 will have a new, refreshed interface TouchWiz. Today we can take a look, how much it will change its appearance.
Of course, the biggest change will be the transfer of the system keys on the screen. But those we have already seen more than once. Today we look at the icons and the overall look of the interface, which will be "flattened", organized and visually simplified.
Icons and the launcher gain a new look. The appearance of most of the icons changed pretty much. They have received lightness and simplicity. The icons are still colourful, but they have a bit more austern look. On its basis, we can assume that in the deeper layers of the interface, will have similar changes. It is equally likely that the interface revealed today will arrive in time to other Samsung models. The attached screenshots come from the API associated with the new version of the application Samsung Smart Switch, therefore, the credibility of the leak can be considered quite high.
Source Sammobile; viewed: 1577 times.