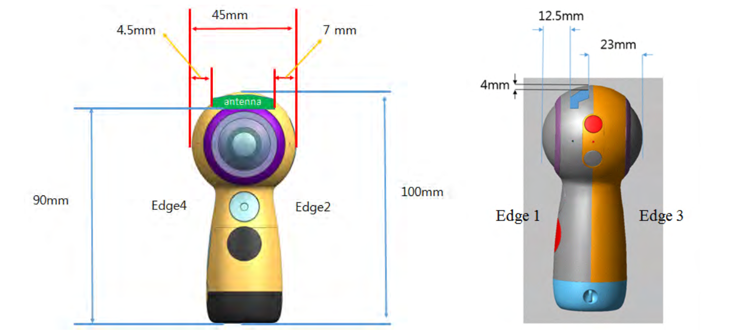 photo: FCC via Sammobile
We have for you new pictures of Samsung Galaxy S8, but we'll start with something equally interesting. There will be a new camera Gear 360.
The webcam Gear 360 in the shape of a sphere on a folding tripod won positive reviews. The documents obtained from the FCC results that Samsung is working on the next generation of this interesting device.
Unfortunately, the FCC does not reveal yet further technical details of the new camera, but it is known that it will take a completely different shape. The spherical lens is mounted to a rigid handle, and the keys to operate the camera will go on the handle. The camera should be comfortable to use, if we want to shoot "from hand". Despite the redesign, the camera can be also placed on the surface - this will facilitate a specially formed bottom of the enclosure. There is no info available yet, when the new Gear 360 is to be presented - but considering the fact that it is already certified, we can expect that it will be shown along with Galaxy S8, at the end of March.
And as I already mentioned Galaxy S8, here are the new photos promised at the outset:
Source Sammobile i Androidheadlines; viewed: 912 times.