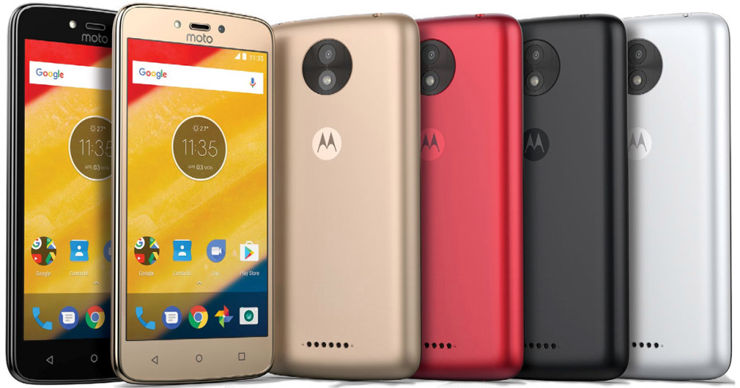 photo: Venturebeat
Reliable Evan Blass has published quite detailed information on the new smartphones Lenovo Moto, Moto C and Moto C Plus. These will be models from lower shelves.
Moto C and Moto C Plus are supposed to be smartphones for less demanding or novice users, affordable but with eye-catching colour casings.
Moto C will receive a 5-inch screen with a resolution of 854x480 pixels and a quad-core MediaTek processor. It is possible that there will be two versions with 1.1 and 1.3 GHz clock, one of which will not support LTE. The processor will support a gigabyte of RAM, but internal memory will be available in 8 or 16 GB versions - but there is no assurance that the LTE model will be available in both versions or only in 16GB models.
Moto C is to be managed by Android 7.0 Nougat and powered by a 2350 mAh battery. The front camera will be 2-megapixel and the rear camera will be 5-megapixel, with two variants – with autofocus (LTE model) or fixed focus in the base Moto C.
Moto C Plus will be a model positioned above. The screen will have also 5 inches, but already in HD, the standard will also be LTE. In spite of this, there will be two variants of the phone - with 1 or 2 GB of RAM but still with a quad-core Mediatek CPU. Internal memory is expected to have 16 GB, and the main camera will receive an 8-megapixel matrix. The front
Source Venturebeat; viewed: 746 times.