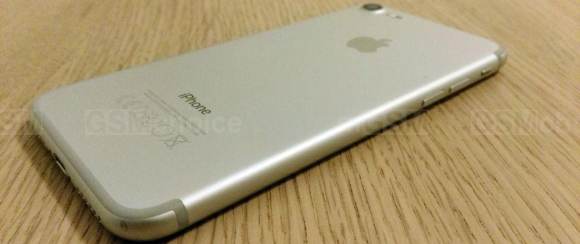 photo: Adam Owczarek/GSMchoice.com
Macrumors analysts say the new "jubilee" iPhone may have a dual battery.
Timothy Arcuri of Cowen and Company, based on his own research and analysis, said that the top 5.8-inch iPhone will receive two battery packs, so it may be able to work significantly longer than previous generations.
Double battery - or double capacity?
However, it is unclear whether a "double battery" automatically means double capacity. It may be that the battery is divided for other reasons, such as the need to save space on a particular piece of the interior of the phone. After all, the information is very intriguing.
3 GB of RAM for all versions
In addition, Timothy Arcuri recalls that all new iPhones will receive 3GB of RAM. As for internal memory, models with diagonals of 4.7 and 5.5 inches will receive - depending on the version - 32, 128 or 256 GB, while the top iPhone will be available with 64 or 256 GB.
Source Macrumors; viewed: 1015 times.