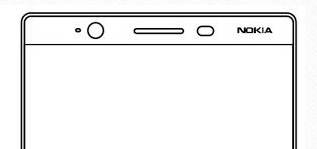 photo: NokiaPowerUser
There are sketches showing the shape of the new Nokia top smartphones. Nokia 8 and Nokia 9 will be up to date - they have large, frameless screens.
Of course, these are only sketches, and they come from an unknown source, so we should not treat them as 100% sure. However, we can assume that they reflect the main assumptions of styling of both models. Both phones will have narrow screen bezels, dual cameras and rather sharp, simple body shapes. Housings should be metal, but there is also possible the use of a higher grade plastic.
In the case of Nokia 8 we see that the screen has typical 16: 9 aspect ratio and "margins" along the shorter sides. Below the display there is a "home" button with a fingerprint scanner – as we can suspect. In turn, Nokia 9 will have even narrower frames, corresponding to the current fashion, launched by Samsung and LG. Like the flagship of the mentioned brands, Nokia 9 also has a "stretched" screen with a 18: 9 aspect ratio. In this case, there is no room for a fingerprint scanner under the screen. The sketch shows that it will be on the back, in a common frame with the camera.
Unfortunately, as I mentioned, sketches are hard to treat as completely reliable. We expect the launch of both models to be in the second half of the year, so good leaks are just before us.
Source NokiaPowerUser; viewed: 936 times.