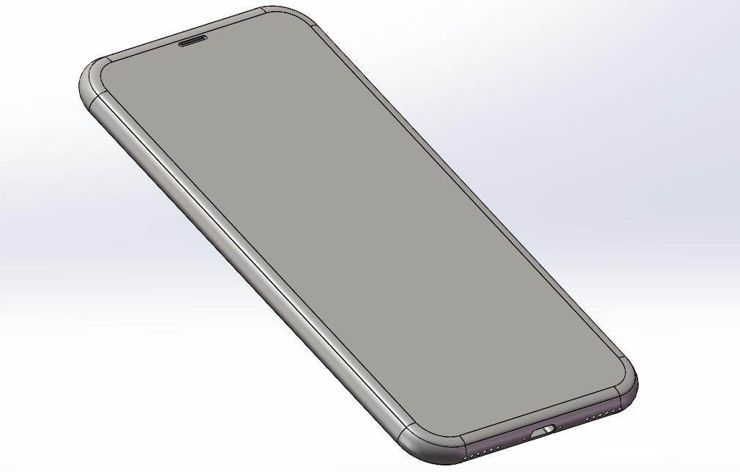 photo: BGR
The title may be slightly up - but the source of the leak is to be Foxconn, the company that produces a new Apple model.
Of course, this does not prove in any way the truth of the sketch, which is the basis of subsequent visualizations. The leak should be treated the same as any other - with a healthy reserve dose. And though I'm a bit skeptical of the authenticity of today's revelations - I would not mind if the new Apple model look like this in reality.
According to the Chinese source, the iPhone 8 has rounded edges and a screen that occupies virtually the entire front panel. It was assumed that the iPhone 8 will receive a fingerprint scanner sunk into the display glass, the screen also has some magical way to obscure the sensors and the front camera - here, however, I assume that the graphics added a little too much of the imagination.
There will be a double camera on the back, but its lenses will be arranged differently than before - one above the other, vertically. The sketch also indicates that the display of the new iPhone will be rather flat - but with 2.5D glass, which gives the phone a rounded shape and lightness.
Source BGR; viewed: 782 times.