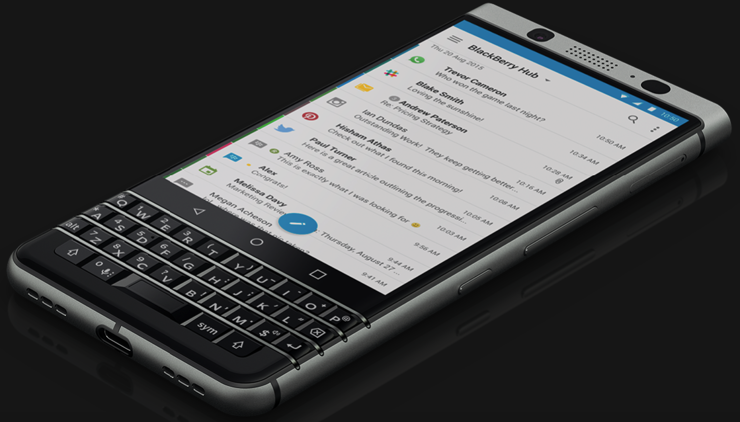 photo: BlackBerry
BlackBerry KEYone debuted in February, but has so far only appeared in several selected markets. Soon it will come to India, but will be offered there with a slightly improved specification.
The Indian version of BlackBerry KEYone does not have many modifications, but they are quite significant. First and foremost, the phone will be offered with 4 instead of 3GB of RAM and will also be able to work with two SIM cards - but we do not know yet whether it will be a hybrid solution or full with a separate microSD slot. BlackBerry KEYone is expected to cost 39,999 rupees in India, or $ 620.
The rest of the specification will remain unchanged. The phone features a hardware QWERTY keyboard integrated with a fingerprint reader, a 4.5-inch Full HD display, a Qualcomm Snapdragon 625 processor, a 3505 mAh battery and 8 and 12 megapixel cameras. Debut on the Indian market was announced in June and the device is to be mounted in one of the local factories.
Source PhoneRadar; viewed: 865 times.