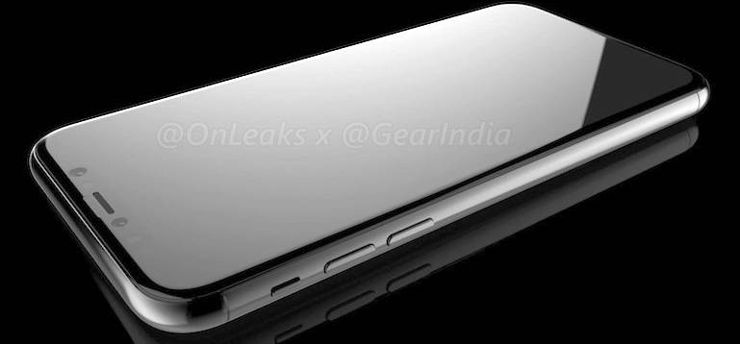 photo: MySmartPrice, GearIndia, OnLeaks
GearIndia and OnLeaks are offering us another portion of renderings today, representing the iPhone 8 (or the iPhone 7S, as we do not yet know the real name of this model). Graphics are supposedly close to the actual look of the phone.
Of course, the creators of the revisions warn to treat them with some reserve. They assert that they have relied on the most reliable of possible sources, but at the same time point out that Apple has prepared several different prototypes, differing in appearance details. Graphics, however, say that the overall outline of the phone should not change, and that the final model may deviate from their vision in only a few details.
According to GearIndia, the illustrated phone has dimensions of 143.5 x 70.9 x 7.7 mm, while the thickness with the frame of the rear camera is 8.9 mm. The source states that there is no certainty as to the location of the sensors on the front of the phone and the position of the fingerprint scanner. It was assumed that it would be placed in the screen glass or in the apple logo on the back of the phone.
Source MySmartPrice, GearIndia, OnLeaks; viewed: 1526 times.