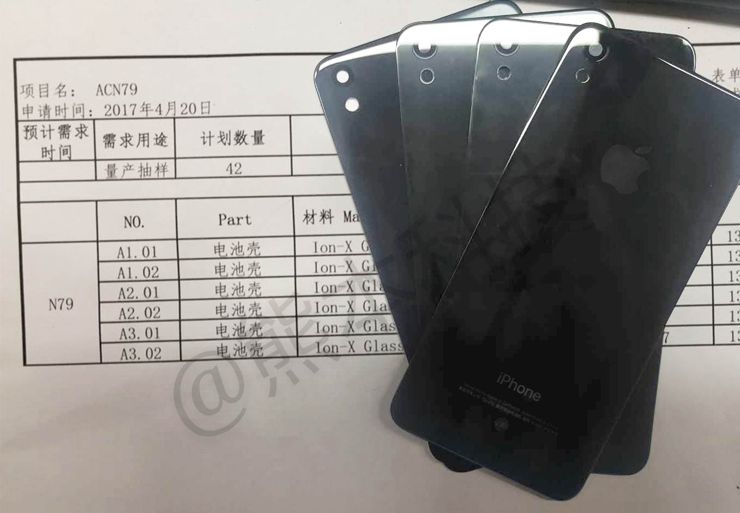 photo: Weibo via Gizmochina
The cheaper iPhone model - SE - this year is treated by the leaksters slightly after the rain. There is almost no information about it, but that does not mean that there are none at all. Possibly we've just found out its appearance.
The leak on this topic comes from China and does not look too credible - but roughly coincides with leaks on the "jubilee" model. The point is that this year Apple puts on the glass and this material will make the back cover of its smartphones. It will be the same for the iPhone SE 2017 - so at least claims the source of today's information.
Weibo has come up with a photo of the new iPhone SE on the background of the documentation. We can see a phone with a glossy back on it. Like the iPhone 8, the camera lens and the accompanying LED flash are set vertically, but unlike the top model, the SE does not protrude beyond the outline of the casing.
The document on which the smartphones are lying implies that the iPhone SE will be covered with an Ion-X glass, the same as the Apple Watch Sport. Unfortunately, it is impossible to verify the truth of this information, so we can only look at the photo and guess whether it is false or not.
Source Gizmochina; viewed: 672 times.