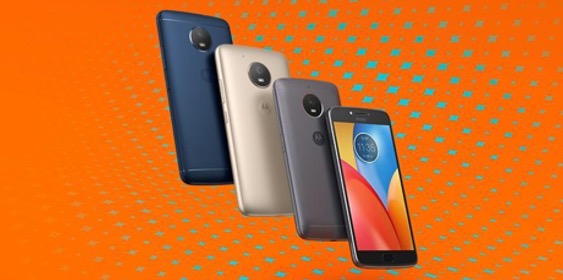 photo: Lenovo
Two new smartphones, combining sensibly selected parameters with a favorable (as the manufacturer promised) price debuted today under the Motorola brand belonging to Lenovo.
Moto E4
Motorola Moto E4 comes with a bright 5-inch HD screen and an elegant metal casing. The quad-core 1.3GHz MediaTek MT6737 processor, 2GB of RAM and LTE connectivity offered by Moto E4 allow for quick updates to social networking status and video transmission. Moto E4 also has an 8 MPx autofocus camera as well as a 5 MPx front camera. The 2800 mAh battery provides all-day operation on a single charge so you can enjoy the freedom of using the smartphone away from the mains and a charger.



Moto E4 Plus
For those looking for a bigger screen and a larger battery, Motorola Moto E4 Plus is available. The phone has a 5.5 inch HD display surrounded by a metal casing. The 5000 mAh battery provides longer battery life without sacrificing power, and when it comes to power-ups, it's just a quick 10-watt charger that lets you work for hours after a few minutes of charging. In turn, the fingerprint reader will give you quick access to all the features of your phone. The rear 13 MPx camera with autofocus and 5 MPx front camera with flash will capture everything that's going on around, and the quad-core 1.3GHz MediaTek MT6737 CPU, 2 or 3GB RAM and 4G connectivity deliver the performance you need to browse your favorite websites, game activities and much more.

Moto E4 and Moto E4 Plus smartphones will be available in different colours from July 2017. The exact timetable and price list will be announced by Lenovo later.

Source Lenovo.; viewed: 1484 times.