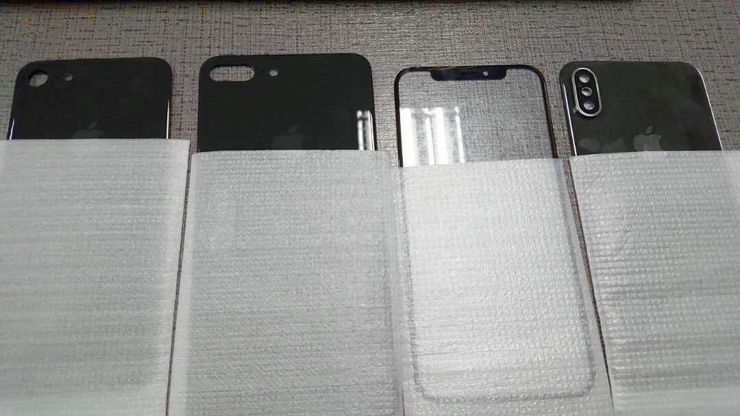 photo: Reddit
One of the Reddit users has published photos presenting the panels of the new Apple smartphone casing. Interestingly - they correspond to the image previously revealed by Benjamin Geskin.
It is not easy to judge the credibility of Benjamin Geskin's information, just as it is impossible to verify the authenticity of the elements of today's published photos. However, it can be assumed that since the pictures come from China, and the production of items for the new iPhone is already underway - the probability that we see authentic panels of the iPhone is quite significant. Particularly, the shape of the elements matches the ones presented previously.
As you can see in the photo, the iPhone can have the front and the back finished with convex panels, folded lightly on each side of the glass. The glass back gives hope for the presence of wireless charging - but this is, of course, my wish more than the factual information. Unfortunately, the photo of the back clearly indicates that the dual camera module will still extend significantly beyond the rest of the housing.

The front, if true, shows that the iPhone can have a fingerprint scanner integrated into the screen. The outline of the display border indicates that it will receive an unusual profile at the top. It remains a question of how Apple will develop an additional, split-in area. Maybe there will be notification and status icons ...? On the basis of published photos, we can also take the bold hypothesis that the appearance of the front panels will be common to all three models of the next generation iPhone, and they will differ only in size and rear. I point out, however, that this is only a guess.