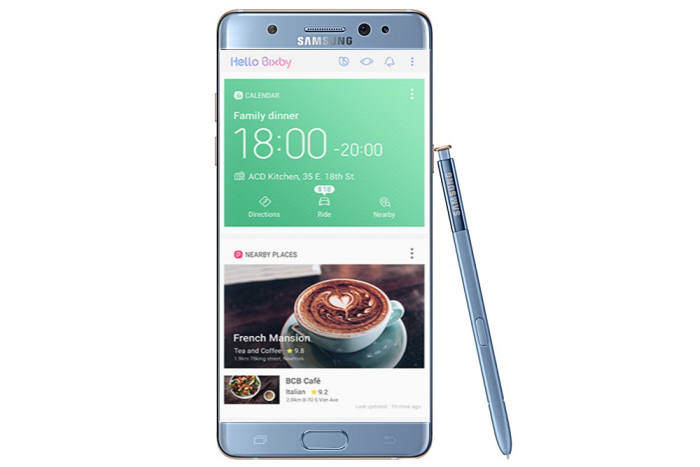 photo: ETnews
According to information coming from Korea, the refurbished Samsung Galaxy Note 7, under the name Note 7FE is expected to hit on July 7.
Obviously, the information concerns the Korean market - for now it is not known where and when this model will appear outside the home country. ETnews, which publishes this information, also claims that the refurbished Note 7 will be equipped with Bixby - but in a slightly truncated version. The assistant functions will only cover Bixby Home, which is a shortcut panel available when the main screen is moved to the right. There will be no additional key or voice interaction with the assistant.
The phone - apart from the battery - will be technically identical to the prototype, including the colour range of the enclosures. Samsung is hoping for a good sale of the device - the release date of Note 7FE has been postponed by several days to increase the stock of 300 thousand planned pieces to 450 thousand. The phone is expected to cost 700k. Won or $ 625. Would you buy it if it was offered at such a price in Europe?
Source ETnews; viewed: 1054 times.