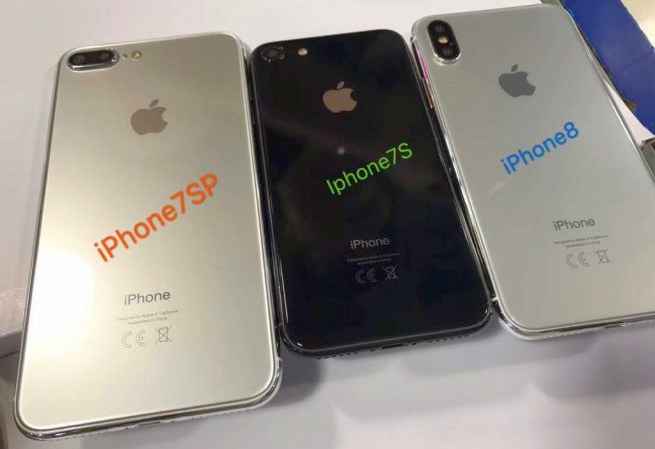 photo: 9to5mac
Do not have enough photos of the new iPhone yet? If not - then I invite you to watch more!
This time we can watch all three iPhone models planned for this year. So we have the following: iPhone 7S, iPhone 7S Plus and, of course, iPhone 8, a jubilee model with an OLED screen. As you can see, all three models will break with the previous style, launched by the iPhone 6. Metal unibody will replace the elegant, shiny frame, complemented by a glass rear panel. This last item holds hope for the presence of wireless charging in the new series.
If the photos, that we have in the last days in huge amounts, will be confirmed after the iPhone launch, we can count on a nice "breath of freshness" and the return of Apple to create the nicest phones on the market. May that be the case, because the style we see in the photos is very good for me. And you? Do you prefer a metal or glass iPhone? If somehow it was possible to "hide" this nasty protruding camera ...
Source 9to5mac; viewed: 999 times.