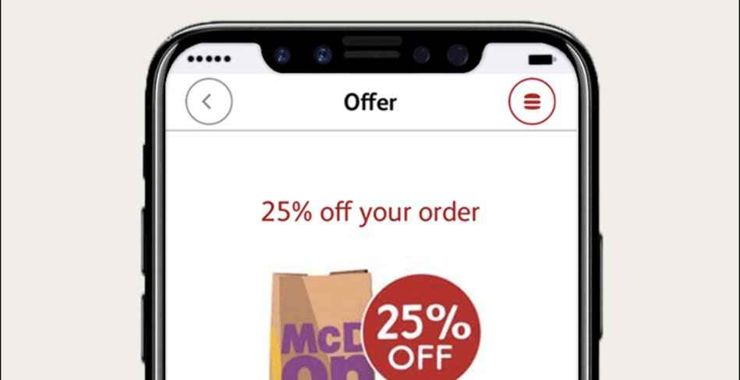 photo: McDonald's via @mschwind200 on Twitter
We are going back to the iPhone 8 for a moment, because there was quite an interesting leak on it. Apple's smartphone appeared in a promotional email sent to customers of McDonald's bars.
The e-mail sent by McDonald's promotes the company's application and discounts on meals that can be earned through it. The application is presented on the display of the phone ... And it looks like the phone is the iPhone 8. The picture on the cover of the device looks exactly like the iPhone 8, which we are familiar with from many unofficial renderings.
There is only one unknown thing now. Does McDonald's already know about the look of the iPhone 8 and it was accidentally exposed by an employee's default? It's possible - but is it a big company like the American fast-food chain? I would assume that - as long as the image was based on the actual look of the iPhone - everything was in agreement with Apple and it aims to publicize the new smartphone and McDonald's applications ...
There is another, much more probable scenario. McDonald's graphics used a phone look known from leaks and used it, rightly assuming that in this case, the app they promoted could gain additional publicity - in the tech media. And finally - you finally saw that they offer a 25% discount for another order ... But remember - it's rather in the US;)
McDonald's just leaked the iPhone 8 in a promotional E-Mail to customers #Apple #iPhone #iPhone8 #McDonalds pic.twitter.com/N5QXYKe0KL

— Marc (@mschwind200) 17 sierpnia 2017
Source z Twittera; viewed: 574 times.