A beautiful smartphone with impressive insides. Honor has officially entered the competition in the highest, the most prestigious shelf. How will we rate it in this respectable group of the best of the best?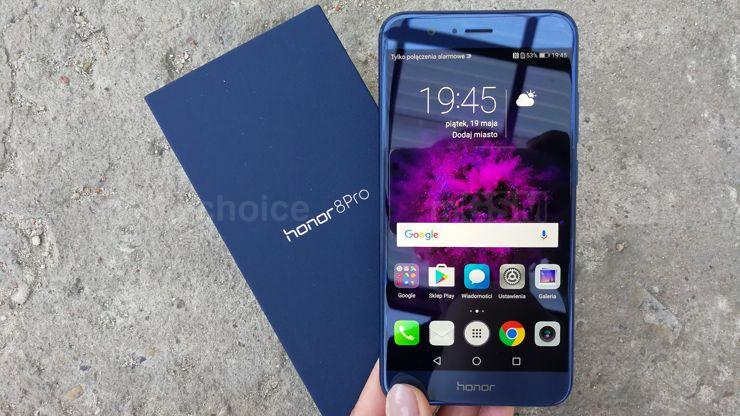 photo: Jolanta Szczepaniak/GSMchoice.com
Honor 8 Pro is in practice the European version of the V9 model which has recently hit the Chinese market/. It is one of the biggest and the best equipped Huawei smartphones, with 6GB of RAM and 64GB of internal memory. But these are not its only advantages. Let us add interesting features for fans of virtual reality: a 5.7-inch QuadHD display, that is 2560x1440 pixels, a simple VR attachment and preinstalled apps for the VR: Jaunt VR with video materials database and Galaxy on Fire 3 – a game created specifically for VR goggles.
Contents
Source: GSMchoice.com; viewed: 3198 times.