The new smartphone from LG is a great device in itself, but the cover from the set with the additional display enhances its capabilities. And this justifies the high price of the set, to some extent.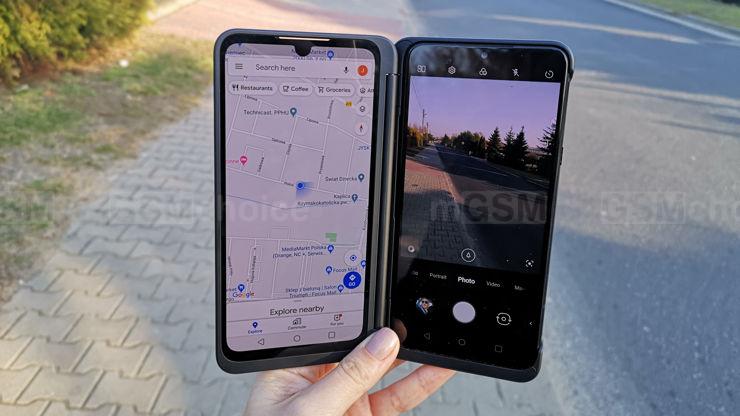 Nowadays, top manufacturers try to start a trend of folding smartphones with elastic displays, while LG offers a more durable, cheaper and a more practical alternative – a smartphone, which thanks to the Dual Screen accessory, enhances the multitasking and provides a bigger work space. There are numerous ways to use this solution, and when we do not need two displays, we just need to remove the smartphone from the cover and use it separately.
The G8 series consists of three models - G8 ThinQ, G8S ThinQ and LG G8X ThinQ (along with LG Dual Screen), which was first shown during the IFA 2019 convention. LG G8X ThinQ is sold with the Dual Screen accessory, which makes it a unique smartphone that distinguishes itself among the competition and which justifies its price.
Contents
Source: GSMchoice.com