The Fan Edition of the Galaxy S20 model is one of the most interesting launches from Samsung this year, and a relatively low price and a nice set of functions should make it a popular model.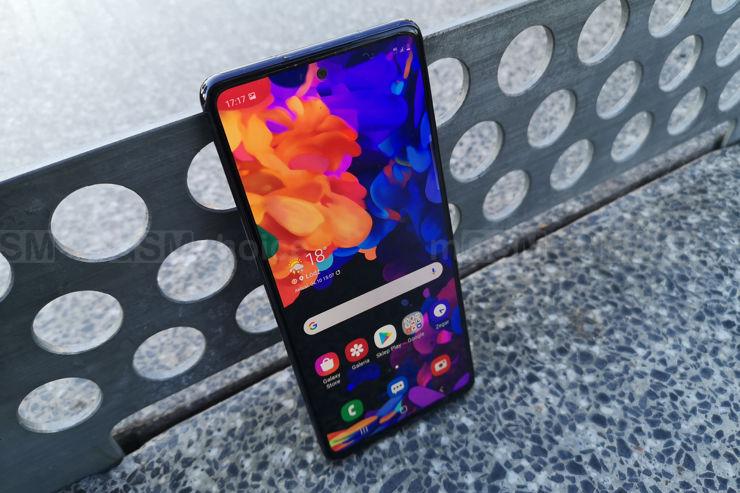 The year 2020 can hardly be considered as a successful one in many ways. However, even though the smartphone markets deteriorated, manufacturers did not let us down and there are a few interesting launches. Samsung Galaxy S20 FE - which stands for Fan Edition – is one of them. The smartphone is a bow towards the most faithful clients of the brand and a way to encourage those, who would like to buy the newest flagship, but do not want to spend more than 650 euro on it. The 6/128GB model which supports 4G networks is priced at 649 euro, but if you care about 5G and Snapdragon, you need to pay a bit more – because this version is priced at 730 euro.
Provided that the first edition for fans was created from a necessity, after the launch of the faulty, explosive Galaxy Note 7 model, in the case of Galaxy S20 FE the strategy is much more premeditated. Especially that the newest approach to flagships was visible in Galaxy S10e models and Lite versions of Galaxy S10 and Galaxy Note 10. What is more, there are rumours that after the successful launch of the S20 Fan Edition, the manufacturer intends to offer fan versions of flagship smartphone models regularly, which are supposed to be attractive both when it comes to the specification and the price. But it is time to get back to the hero of the review.
It is definitely impressive – it has a flagship CPU, a 120 Hz AMOLED screen, a large battery, cameras, which provide great photos, and in addition it has an attractive price for a premium segment.
Contents
Source: GSMchoice.com