Samsung Galaxy Z Flip is a unique smartphone. It is currently (July 2020) one of the two flip smartphones available in the world with a flexible screen. Can such a device prove itself in everyday use, or is it only an effective gadget?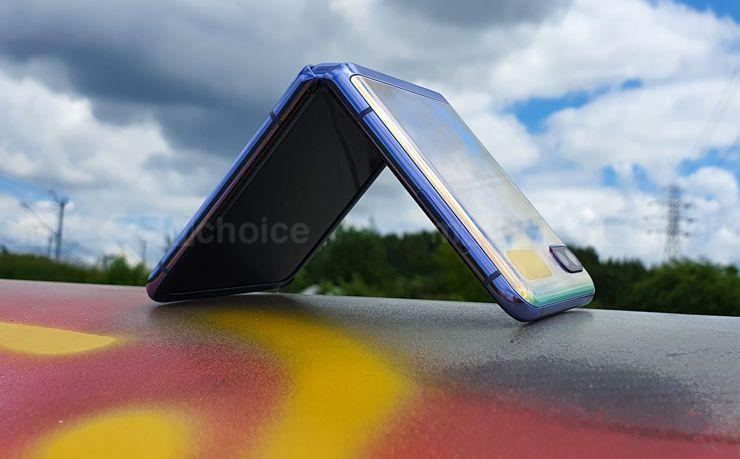 photo: Adam Łukowski/GSMchoice.com
I had you wait quite a long time for the Samsung Galaxy Z Flip review. For a good reason. I did not fight for a test copy due to the high price of the phone, making it only a niche curiosity. The second, definitely more important reason was my willingness to receive a slightly worn-out copy, which had been tested for at least several weeks in the hands of several reviewers.
I did it deliberately - to try a copy that already has some traces of use, and who knows - maybe also wear off...? Fortunately, we managed to find one - with a few scratches, without a proprietary packaging or set... But it works and surprising! What - you will learn from the text below.
Table of Contents
Source GSMchoice.com