Sony Xperia 5 II is a smaller and a cheaper version of Xperia 1 II. It offers most of its advanced functions, but in a more comfortable, compact size. It will be a great choice for those who like multimedia, gamers and photographers. But they are going to reach deep into their pockets.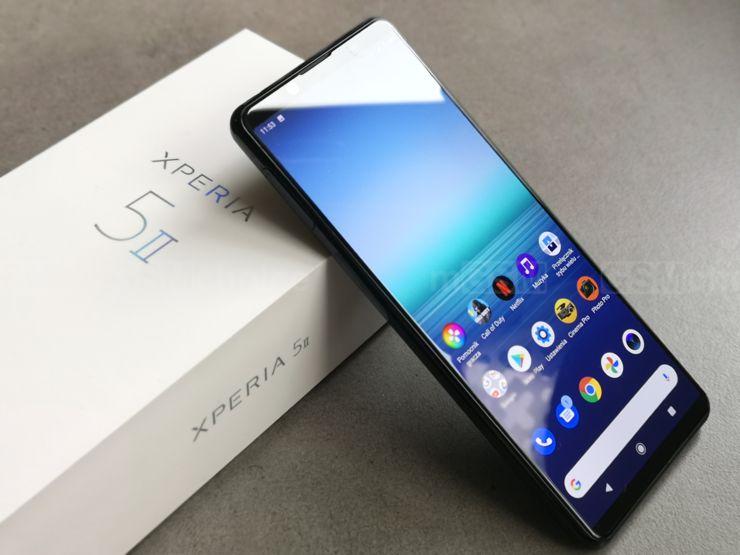 Sony Xperia 5 II is a successor to the last year's Xperia 5 and a more affordable equivalent of this year's – an expensive one - Sony Xperia 1 II smartphone. The Japanese manufacturer used a rather unconventional naming strategy, by adding Roman numerals resembling the new version of a particular product – in the case of the reviewed model it will be Xperia 5 mark II.
So what does the described Xperia 5 II offer? Besides a characteristic Sony design and a 21:9 ratio, there is a support for 5G networks, Snapdragon 865 CPU, 8GB of RAM, a 4000 mAh battery, the same set of cameras as in the more expensive Xperia 1 II and a 120 Hz display. And what are differences when it comes to the more expensive brother? Most of all, it has a smaller display – 6.1 inches in comparison to 6.5 inches in Xperia 1 II - with a lower resolution and it does not support a wireless charging.
The price of 899 euro is bearable, especially if we take the specification into consideration – after all, it does not offer anything below its competition in the same price shelf – but at the same time, it must compete with rivals such as Samsung Galaxy S20, Galaxy Note 20 and Huawei P40 Pro.
Contents
Source: GSMchoice.com