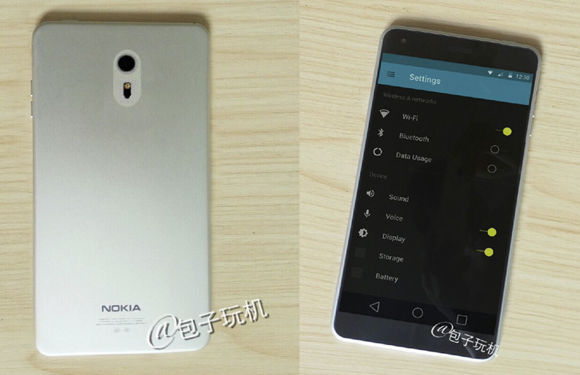 photo: CNMO
The rumours about the return of Nokia on mobile market has been circulating on the Internet for over a year. Inevitably, however, the moment is approaching when the phone with the iconic logo will be able to finally hit the shelves.
The equipment is actually probably ready, and the only thing we have to wait, is the expiry of the grace period for the use of the logo, as enshrined in the agreement with Microsoft.
Let's recall: Microsoft, acquiring Nokia, received a guarantee that by 2016 there will be no smartphone with the logo of the Finnish company. It will be soon, it is not surprising therefore that Nokia's engineers have an already finished product, which spy photos have just leaked to network. Unfortunately, I fear that the new model - called Nokia C1 – will not conquer the market - unless the Nokia marketers skillfully take advantage of buyers sentiment to the brand.
If the images show a genuine Nokia phone, there awaits us no revolution in the field of styling. Nokia C1 could well emerge with the logo of Microsoft - and no one would notice the difference ... at least until you start the phone. The smartphone, which Nokia wants to return to the market does not use Windows, but a modified Android. The phone would most likely get Android 6.0 Marshmallow with proprietary overlay Nokia Z-launcher.
Similarly, as presented almost a year ago tablet, Nokia C1 is produced by subcontractors in China - Nokia does not already own factories. The phone is to have a 5-inch fullHD screen and Intel Atom processor. We do not know the other details of the specification - but if the device is to enter the market it should offer something more than cult logo. Maybe Nokia will put the photography...?
Source CNMO