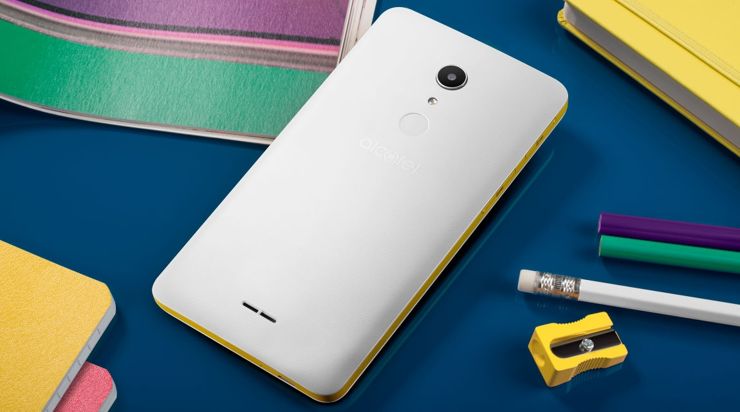 photo: Alcatel
At CES in Las Vegas, Alcatel unveiled an affordable smartphone with a large display. Alcatel A3 XL has a 6-inch screen, but a really budgetary specification.
Alcatel A3 XL was closed in a plastic housing, and the screen has an HD resolution, which at big diagonal does not provide a thrilling visual experience. Hand in hand with a modest housing and not arresting screen go not very good "guts". We have a quad-core Mediatek MT8735B processor supported by a gigabyte of RAM. There is also given little memory for data - only 8 GB, which is really - just over 4. Fortunately, there is also a microSD card slot.
The equipment is supplemented by two cameras: 5- and 8-megapixel. As a consolation remains a fairly decent battery - 3000 mAh - and a fresh version of the operating system - Android 7.0 Nougat. There is also a biometric scanner. Of course, not without significance is the price. In the US, Alcatel A3 XL will cost $ 199. The price for Europe will be announced when the phone goes to our continent, namely in the second quarter of this year. Is that not too late...?
Alcatel also introduced a new Moveband, which apparently will be offered under the major brand - TCL. The device has received a remarkable, elegant styling and will be offered in many variants. There are typically female versions and unisex. The sports band notify about messages, calls, e-mails and similar things. It also monitors physical activity and sleep. The battery delivers up to 30 days of action in standby mode, and the time required to charge the unit is 2 hours. The support for gestures allows for easier use of the applications, eg. switching on music or taking a photo with one move of the wrist. The band will be available in Europe in the second quarter of 2017.
Source Alcatel; viewed: 1998 times.