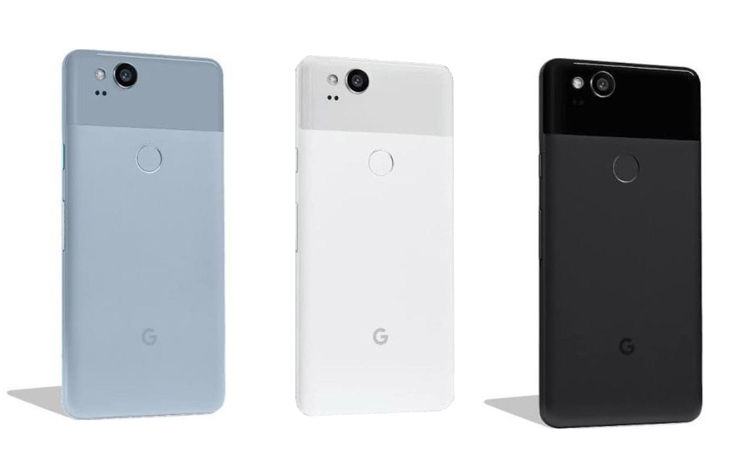 photo: Droid Life
Pixel 2 and Pixel 2 XL jumped in the leak, revealing both their unusual colouration and - looking as reasonable prices. Leaks regarding specifications are not overly detailed, but the colours are worth seeing.
Pixel 2 produced by HTC is presented to the public in two shades and the dominant colours are black, white and something that we would call pale blue. If you read the ladies who know the colours better than the men, please correct me. It will be sold in two versions with 64 or 128 GB memory and cost respectively 649 (542 euro) or 749 US dollars (625 euro). To buy on the Google Store. Pixel 2 will have only one lens + LED and a fingerprint reader as seen from the back.

Pixel 2 XL in the LG edition - despite the monochrome colouration - looks a bit better, especially in the black and white version with the red button. It resembles a bit a zebra. This model will also appear in 2 versions of memory - similar to the predecessor: 64 or 128 GB. Apparently the remaining differences in specifications also cause differences in prices: 849 (710 euro) or 949 US dollars (792 euro). Here we also have only one camera eyelet and a fingerprint reader. Designers have just changed the position of the LED flash.
Is it really reasonable money? Satisfied users of previous pixels probably will not have to persuade to buy. The skeptic will stay with the brands they accept. Plus for Google for finding easy-to-remember pricing thresholds and setting a big price difference between the cheapest and most expensive model.
Source Droid Life; viewed: 707 times.