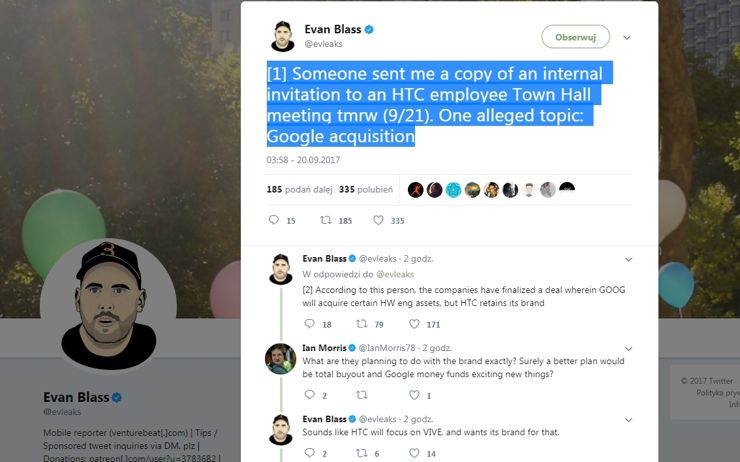 photo: @Evleaks, Twitter
A well-known blogger on the mobile market, Evan Blass, has posted an entry today on Twitter suggesting that Google may be silently taking over HTC. At least partially.
Someone sent Blass a supposed internal correspondence addressed to an HTC employee: an invitation to a Google acquisition meeting. According to this person, the company finalized an agreement in which Google will acquire some of the company's assets, but HTC will retain its brand.
The leak seems plausible. HTC has not had the best financial results lately. I have a very bad association with Nokia acquired by Microsoft and at the same time I hope that Google will save the well-deserved HTC industry. In the end, Google already owns HTC smartphones with their own logo. Partial takeover is probably a logical move.
Source @Evleaks; viewed: 679 times.