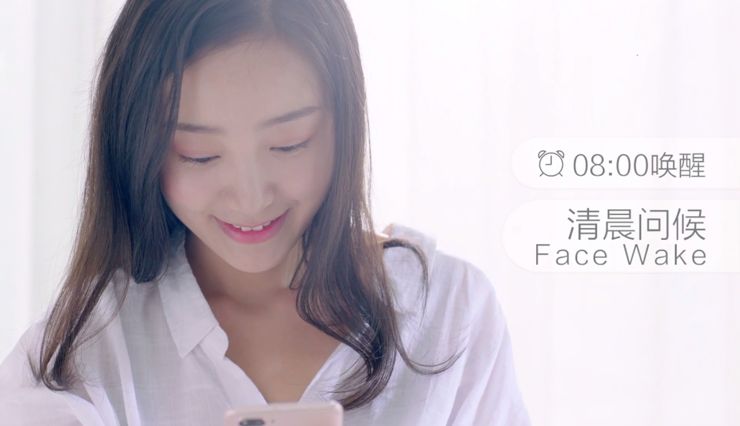 photo: Vivo
Vivo X20 and Vivo X20 Plus have debuted today with dual cameras and a rather mysterious patent for doubling the resolution of photos. The 12 + 5 Mpx matrices are backed by 24 Mpx images.
Vivo X20 and Vivo X20 Plus are quite an attractive average phones with an indication to a higher shelf. Both with Snapdragon 660, both with 4 GB of RAM and 64 GB flash memory and both with up to 256 GB of card support. They operate under Android 7.1.1 Nougat. Their most spectacular feature is the face recognition.
Surprisingly, there are screens that use Super AMOLED matrices. In the weaker model without "plus" the display is 6.01 inch diagonal and works at 1080x2160 pixels, and in the plus model the display is 6.43 inches and similar resolution. It is easy to see that the Chinese follow the footsteps of the producers who started to fashion the screens in the aspect of 1: 2.
What's with these cameras? It is known that both pairs of 12 and 5 megapixel lenses work on one and the other at the rear, while the 12-megapixel front lens is on the front. The manufacturer magically magnifies the resulting picture made by the rear set or front camera to 24 megapixels. It is not entirely clear to us what the solution is - it is rather not interpolation, because doubling the size of the photo by digital zoom would result in very poor quality. - But similar problems have colleagues from other sites. When we find out what's going on - we'll let you know.
To complement the picture we should add that Vivo X20 is powered by a 3245 mAh battery and Vivo X20 Plus - 3905 mAh. Both smartphones look very aesthetically, the bezels are very small, and the space above and below the display is slightly larger, but probably acceptable. The fingerprint reader is located at the top, centered on the rear panel of the enclosure.
Vivo X20 X20 is priced at 2998 yuan (~ 380 euro, $ 455), while Vivo X20 Plus (also 4 + 64 GB) is 3398 yuan (~ 430 euro, $ 515). Both models will be available in gold, matte black and rose gold.
Source Vivo; viewed: 1159 times.