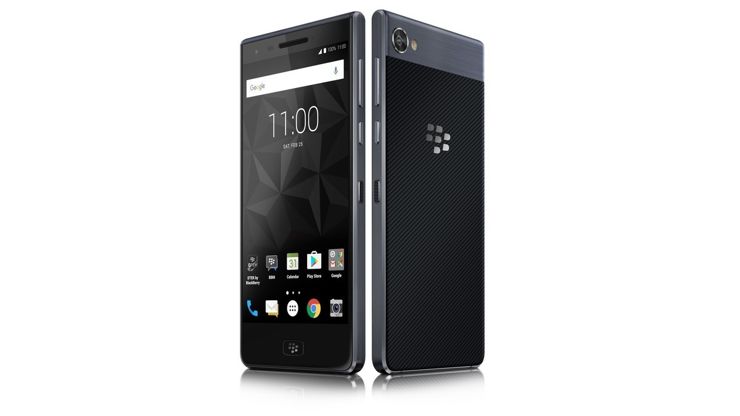 photo: CrackBerry
Please welcome BlackBerry Motion, previously known as Krypton.
Basically we just need to confirm rumours. BlackBerry Motion is a middle-shelf phone in a rather classic and elegant housing. It has a 5.5-inch Full HD display, an octa-core Snapdragon 625 CPU, 4GB of RAM and Adreno 506 GPU. The housing is made in larger part from metal and it is waterproof – according to the IP67 certificate.
A large advantage of BlackBerry Motion is the 4000 mAh battery – equipped with Quick Charge 3.0 function. The battery will be filled to a half of its capacity in 40 minutes. BlackBerry Motion will launch with Android 7.1 Nougat, but there will be update for Oreo in the next year. The smartphone has a few additions in its software. There is Locker – a folder which can store files protected with a code or a fingerprint. The scanner can be found below the display of the phone. It is called Convenience Key and it is dedicated for switching profiles for different usage scenarios, for example "house", "office" or "travel". Profiles can turn on automatically, for example after detecting a defined WLAN network.
For now BlackBerry Motion is available in the United Arab Emirates and Saudi Arabia, where it costs 463 dollars. The new model will definitely appear in other countries as well.
Source: CrackBerry; viewed: 589 times.