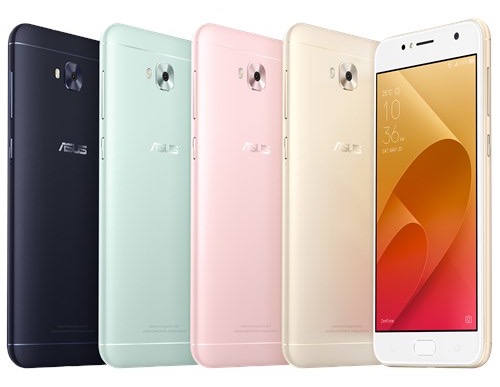 photo: Asus
In the Philippines, another model from the Asus family Zenfone 4 Selfie was introduced. The model Selfie Lite completes the list - after Selfie and Selfie Pro.
Asus Zenfone 4 Selfie Lite looks like the basic model of the Zenfone 4 Selfie family, and shares some of the specs with it. The new model has a 5.5-inch IPS HD display and a self-contained 13 megapixel camera with a f/2.0 aperture and LED flash. The rear camera is also 13-megapixel, with PDAF.
The heart of the phone is the quad-core Snapdragon 425 processor, powered by the Adreno 308 graphics chip and 2 GB of RAM. The internal memory can have a capacity of 16 or 32 GB, in each variant it is possible to use a microSD card. All this supplies a 3000 mAh battery, and the Android Nougat has a ZenUI interface. The housing of 155.7 x 75.9 x 7.9 mm is available in four colour variants. For now we have no information on the distribution of this model in other markets. It is worth noting that Asus Zenfone 4 Selfie Lite appears interchangeably with Asus Zenfone 4 Selfie Lite. Unfortunately, we do not know which one is right.
Source Asus; viewed: 823 times.