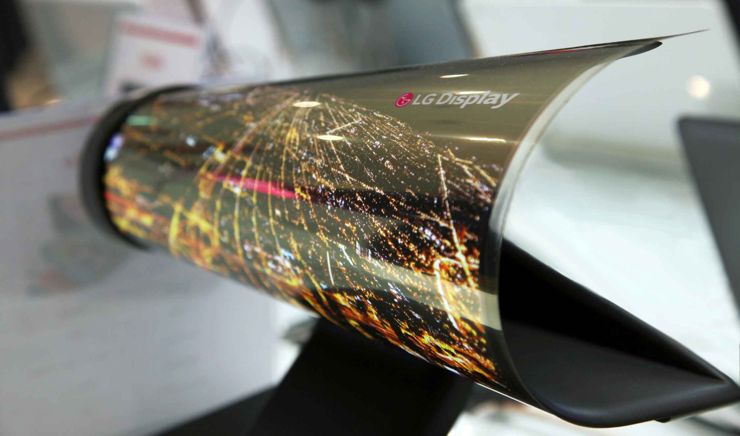 photo: LG Display
According to information from Korea, Apple has started cooperation with LG, and its goal is to develop a flexible OLED display for the iPhone.
According to this information, LG Display is starting to work on a flexible OLED display for the future iPhone, and LG Innotek, the company that develops electronic components, is working on flexible printed circuit boards. The standard production of flexible displays is planned for 2020, which may indirectly indicate the likely date of the launch of the flexible iPhone.
Interestingly, Apple has chosen a partnership with its long-term supplier of LCD screens, instead of working with the current supplier of OLEDs to the iPhone X, namely Samsung. This may be due to Samsung plans to launch a limited series of its flexible smartphone next year. Apple wants - perhaps - to avoid "leaks" between companies. The late delivery of flexible screens for Apple may in turn be attributed to the fact that the US company wants to wait for the market reaction of the Samsung product and assess its own chances of success in this segment. I also would not exclude the desire to treat the flexible Galaxy X from Samsung by Apple as a rabbit experiment. This phone may reveal some issues that will need to be changed or refined, and which Apple will be able to use with LG when developing its own solution.
Source The Investor; viewed: 712 times.