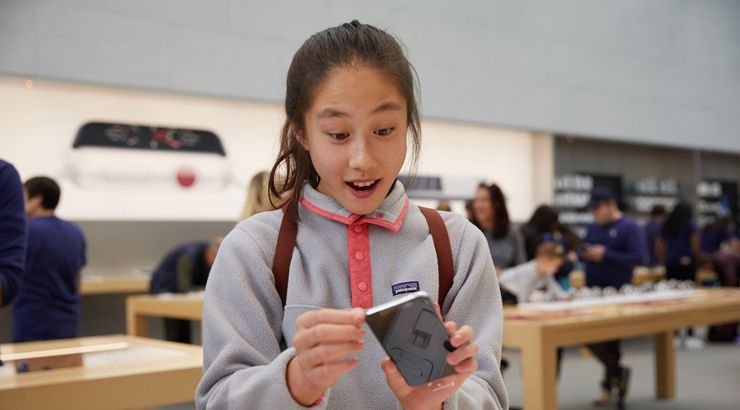 photo: Apple
The KGI Securities analyst Ming-Chi Kuo is known for good predictions about the future of Apple devices. This time, he predicts the continuation of the iPhone X line next year.
According to Ming-Chi Kuo, in 2018 Apple will present two variants of the iPhone XI. The first should be in the same size as this year's iPhone X, while the second one will be the enlarged model, with the "Plus". This version can be as large as 6 inches. Of course, both models will receive OLED displays.
Ming-Chi Kuo predicts that Apple will remain with FaceID technology, leaving a distinctive indentation for the TrueDepth Camera on the front, but he does not agree with the rumours that a similar camera would also be on the back of the device. Moreover, this solution should also be found in next year's iPad. According to the analyst, we can expect better parameters of the device, also in the field of communication. Apple will redesign the metal frame of the phone to provide better connectivity. This item is to be used in the next iPhone with more parts that will provide greater "transmittance" of radio waves.
Source 9to5mac; viewed: 1151 times.