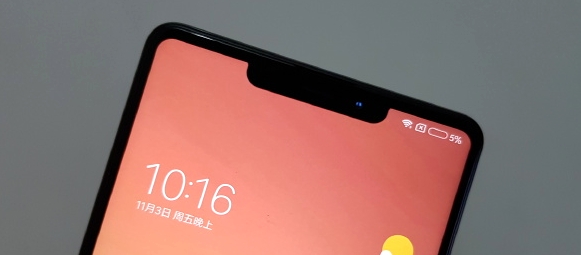 photo: IceUniverse on Weibo
The news about Galaxy S9 is not the only revelations recently published by the Chinese leakster IceUniverse. What about Xiaomi which looks like the iPhone X?
According to IceUniverse, the upcoming Xiaomi Mi Mix 2s - like the rest of the series - will receive a narrow frame display, but ... with a characteristic indentation on the top, like the iPhone X. To prove this claim, the Chinese presents some pictures, which are to represent the new Xiaomi.
Moving the front camera to the top of the screen would probably make it possible to tweak the frames at the bottom of the phone - as seen on one of the shots. It's difficult to say if the photos are authentic and whether Xiaomi Mi Mix 2s will actually look like this. Could it be that Apple once again created a new trend ...?
It looks like it was a fake - photos could have been created using a certain app that is in the Google Play store. However, as for the authenticity of the photographs presented, there is no evidence. The case remains unexplained.
Source IceUniverse na Weibo; viewed: 1355 times.