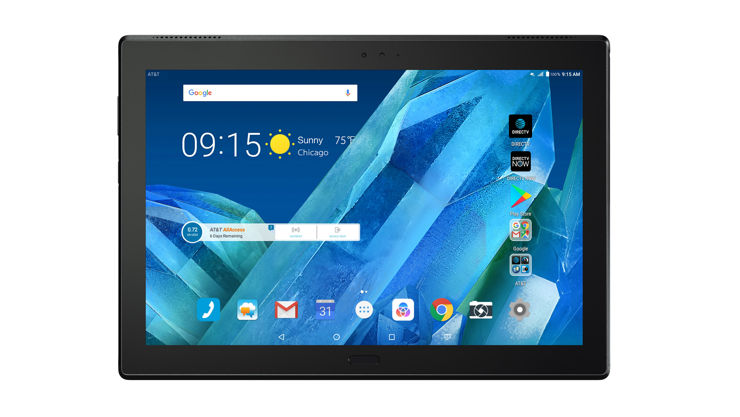 photo: Lenovo
In the US, Moto is launching a new tablet, which - although supposed to disappear in favor of Motorola - is still ongoing. The device was simply called "Tab".
Moto Tab will not be offered globally. For now, it's only available in the US and AT&T will offer it for $ 299 or less in bulk.
For this price the buyers will get the front Dolby Atmos stereo and a 10.1-inch FullHD IPS display. The heart of the device is an eight-core Snapdragon 625 processor, powered by 2 GB of RAM and 32 GB of internal memory, which can be expanded with a 128 GB microSD card. The tablet is powered by a 7000 mAh battery. Moto Tab is equipped with a USB-C port and Android 7.1 with the ability to create separate accounts for seven users.
Moto Tab can be purchased with the Productivity Pack - with a Bluetooth keyboard and touchpad, built in the form of a cover, as well as a Home Assistant Pack – a dock with 3W microphones and speakers.
Source Lenovo; viewed: 1284 times.