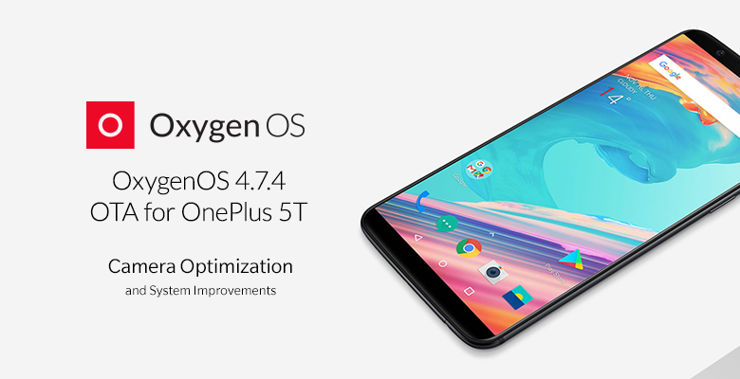 OnePlus 5T is a nice smartphone, but it takes photos worse than its hardware capabilities would suggest. The manufacturer was supposed the fix this with an update and the update came out. Supposedly.
And I write "supposedly" because the OnePlus 5T model in our office claims that there is no new update. We believe that it will be delivered by OTA, so we will patiently wait for OxygenOS 4.7.4 believing that this nice smartphone will change into a superb one.
And what novelties does OxygenOS 4.7.4 brings to OnePlus 5T? The description of changes available on the manufacturer's forum mentions mainly about enhancing camera's capabilities. The user interface was enhanced, as well as the quality of photos, though there are no major details. Official announcements suggested enhancing the quality of photos taken in bad lighting conditions, auto-portraits and adding the control option of beautifying with selfies.
In addition the audio quality was enhanced both for the external speaker and earphones, as well as unlocking the smartphone with our face and vibrations. They took care for the battery to consume less energy while working with Wi-Fi, the stability of the fingerprint scanner and the GPS were enhanced.
The manufacturer asks about opinions in regards to changes made by the update. And we will be happy to share them once the software will be available for our device as well.
Source: OnePlus; viewed: 705 times.