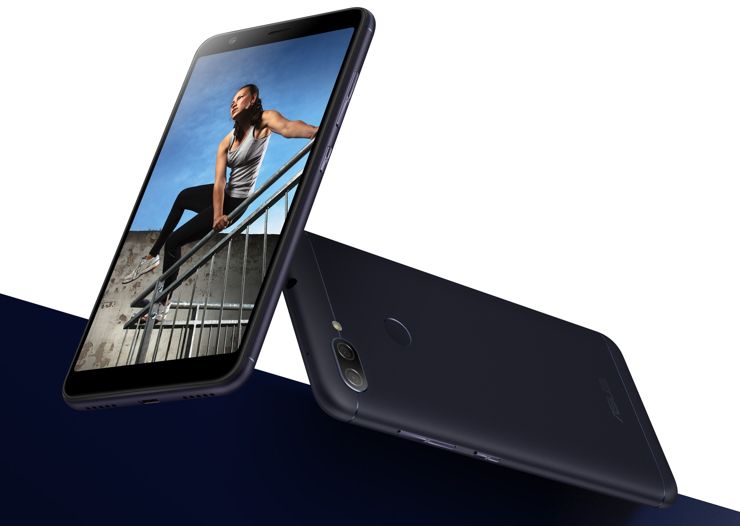 photo: Asus
At the end of November, Asus Zenfone Max Plus debuted in Russia with a screen of 18: 9. Today we have information that it will also come to other countries.
This information is not official yet. Roland Quandt, a leakster, published it, but at the same time in the main English-language Asus site, a subpage dedicated to this model appeared – so there is something in it. Leakster even gives the European price of this model, which is unfortunately higher than in Russia. In Russia, the phone was priced at 16,990 rubles. Yeah, taxes ... But is it only this?
The Asus website shows that the phone's specification should be the same as for Russia. We will get a device with a metal casing, a 5.7-inch screen with Full HD+ resolution and an unstable MediaTek MT6750T processor, supported by 3 or 4 GB of RAM. As you probably guessed, this memory will be offered along with two variants of internal memory - 32 and 64 GB, but it is difficult to say which version applies to the price of EUR 300 quoted by Quandt. May it referred to this stronger - it would explain the difference in relation to the Russian price ...

For consolation, Asus Zenfone Max Plus will offer quite decent cameras. The front is 8- or 16-megapixel and has the f/2.0 lens, while the rear one is double. The main matrix has 16 megapixels and the f/2.0 lens, while the other matrix is 8-megapixel, wide-angle and covers a 120-degree field of view. The battery with a capacity of 4130 mAh also makes a good impression, but a bit worse is that the phone will go to the market with Android Nougat on board. The question remains when ...