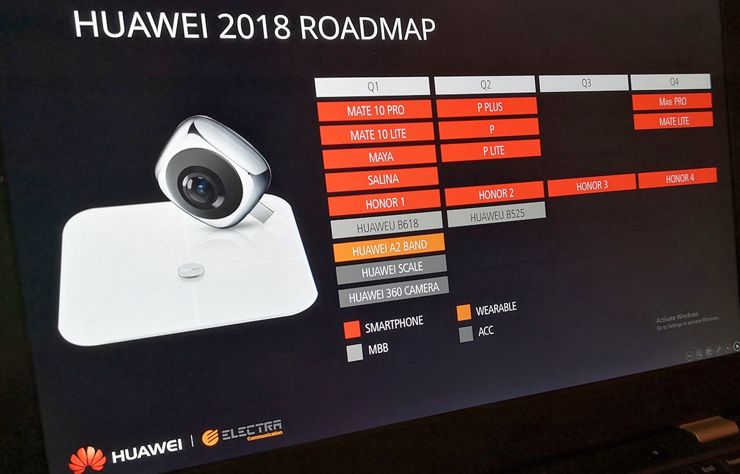 photo: Androidheadlines
An image of Huawei's road map for the coming year has appeared on the Internet. This is the launch framework divided to quarters.
Thanks to the disclosure of the graphics, we already know when more or less we can expect new proposals from the Chinese giant, we also have an initial outline of the lines to which the new products will belong.
The first quarter is the time of promotion and expansion of the distribution of already known Mate 10 Lite and Mate 10 Pro. There will also be accessories - router, headband, weight and 360 degree camera. The most important thing, however, is that we see there three new smartphones hidden under the code names Maya, Salina and Honor 1. It seems that these will be budget proposals.
The flagships from the P series will be known in the second quarter. They are to be three: P, P Plus and P Lite. Along with them there will appear yet another router and another model of the Honor brand, marked with number 2. The third quarter - is waiting only for the next smartphone from the Honor brand - "three".
Honor will show one model every quarter, so at the end of 2018 we will get to know the model known so far as Honor 4. And before it (as I suspect) more models from the Mate family. Interestingly, only Mate Pro and Lite were mentioned - and where the main variety...? Could it not be not present? Unfortunately, we will wait a few more months for the answer...
Source Androidheadlines