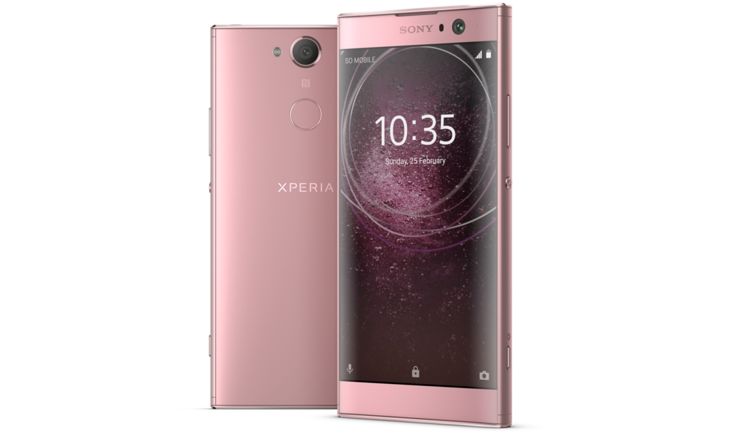 photo: Sony
According to our expectations, The Sony company has presented new smartphones during CES convention: Sony Xperia XA2 and XA2 Ultra.
New models look very classic-like. There is not much change with the Sony stylization that we are familiar with, phones still have characteristic, rather wide bezels at the top and at the bottom of the display, and the display itself – has classical 16:9 ratio. However, bezels on sides were narrowed down.
The round, power button, once characteristic to Sony smartphones, has returned in the medium-price shelf XA models. The fingerprint scanner was moved at the back of the housing. Both Sony Xperia XA2 and XA2 Ultra have an octa-core Qualcomm Snapdragon 630 CPU, Xperia XA2 has 3GB of RAM and 32GB of ROM, while Xperia XA2 Ultra has 4GB of RAM and 64GB of flash memory.
Both models can use microSD cards. Phones – which is obvious – have different display dimensions. The base model has a 5.2-inch display, while the Ultra one – 6 inches. Both matrixes have Full HD resolutions. Smartphones differ with the battery capacity as well – which have 3300 and 3580 mAh respectively.
Sony Xperia XA2 and XA2 Ultra have received 23-megapixel main cameras with f/2.0 lenses, which can work with high sensitivities – up to 12800 ISO. Cameras can record videos in 4K or in high speed – 120 frames per second. However, they have different front cameras. Sony Xperia XA2 has a single, 8-megapixel camera with a wide, 120 degrees lens and an f/2.4 aperture, while XA2 Ultra has a dual camera at the front. The first module is just like in XA2, but it is accompanied by a second, 16-megapixel one, with optical image stabilization and an f/2.0 aperture. SmartAmp is responsible for good sound – unfortunately, there are no stereo speakers.
Source: GSMchoice.com; viewed: 2093 times.