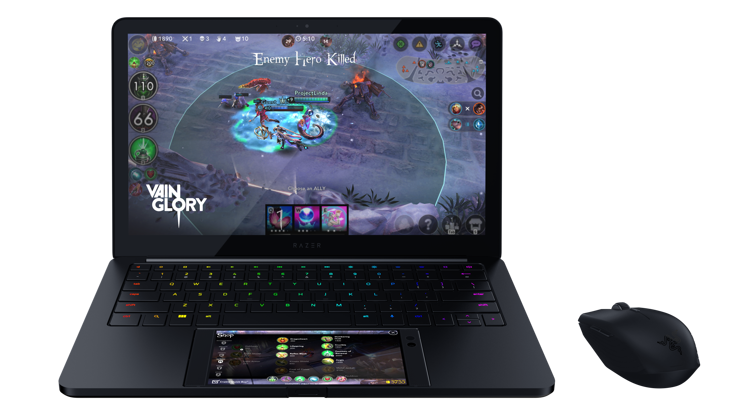 photo: Razer
Razer Phone has not become a selling hit so far, but the producer is still working on making the device more attractive. One of the ways is Project Linda - a dock that changes the smartphone into a computer.
The idea is not new - Apple is supposed to work on this kind of dock, similar devices (with a tablet) once offered Asus. In the Razer edition, the dock took the form of a laptop with a phone pocket at the touchpad. The smartphone then becomes the heart of the device, and the screen of the phone becomes a multifunctional touchpad with additional keys. In addition, the dock contains a full keyboard and a 13.3-inch QHD screen with image refresh at 120 Hz - the same as in Razer Phone.
The dock also has a built-in 200 GB hard drive and its own 53.6 Wh battery. There is also an HD webcam, additional USB and USB-C and minijack connectors. The dock enclosed in a metal housing weighs just over a kilogram, it also has loudspeakers and the ability to connect mice. For now, however, the release date and the approximate price of the device have not been specified.
Source Razer; viewed: 862 times.