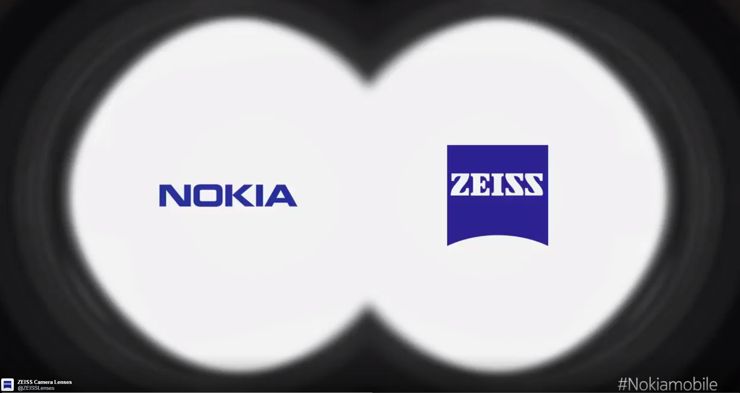 The information about the cameras on the Nokia 10 smartphone was released from the well-informed sources. Recently, we announced that there might be 5 cameras - well, not really.
Nokia 10 is still a smartphone in HMD plans. Some estimated that it will appear at MWC in Barcelona, others say that we will see it at the IFA in Berlin. The reason for the rumours about the appearance and capabilities of this smartphone was the leak of information from Foxconn about the layout of 5 cooperating cameras. Information seemed credible and unbelievable at the same time - because the source is certain, only for what 5 cameras?
Recent reports suggest, however, that there could have been a grain of truth in the previous rumour. Nokia 10 may look like the smartphones with two cameras that we know, but in the casing there would have to hide a wheel with many lenses, rotating them as needed. It is worth looking at the drawings that present a very specific patent from Carl Zeiss responsible for the cameras in the new Nokias.
Nokia smartphones to feature ZEISS optics. Together, we look forward to an exciting journey into the future of smartphone imaging. pic.twitter.com/GNWwuMAveK

— ZEISS Camera Lenses (@ZEISSLenses) 6 lipca 2017
One of the cameras would have a fixed lens and would probably be an auxiliary unit used, for example, to blur the background. The optical parameters of the second one would change depending on the needs of the photographed scene and the type of picture, although it is certainly possible to mount two rotating rings instead of one.
It is still difficult to imagine this kind of innovation today. First of all, because of the considerable cost of additional optics, due to the potential failure of the additional mechanical system on the smartphone, but also because of the large - it seems - increase in the thickness of the device. The idea is interesting, and in the field of new inventions, in smartphones there is a dry spell. We keep our fingers crossed for HMD - the manufacturer of Nokia smartphones - maybe they will be able to show us something interesting this year.
Source NPU; viewed: 986 times.