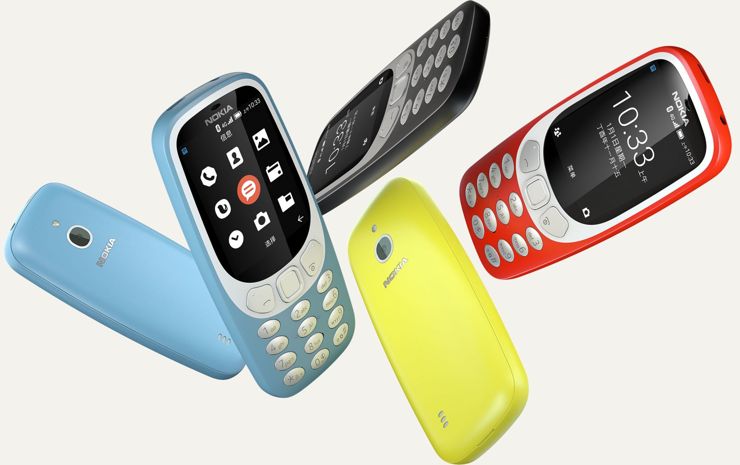 photo: HMD/Nokia
Nokia 3310 is a legend. In 2017, we had two attempts to restore it - first in the Nokia 3310 2017 version, and later with the 3G modem in Nokia 3310 3G. HMD attacks again. Introducing Nokia 3310 4G with LTE support.
Nokia 3310 4G received not only the LTE modem, but also several other improvements that differentiate it from its predecessors. In the phone, which launch has been announced for the time being only in China, we will also find BT in version 4.0 (previously there was 2.1) and WiFi 802.11 b / g / n. The YunSO-controlled telephone is a bit heavier, because it weighs over 88 grams compared to nearly 80 grams in the basic version.
Memory has been increased - both RAM and that intended for user data, although it is still a symbolic value for today. Nokia 3310 4G got 256 MB of RAM and 512 MB of flash memory. Fortunately, it supports microSD cards, which capacity has increased to 64 GB. The previous version was able to handle up to 32 GB according to official data.
Among the applications we find, there are among others FM radio and MP3 player. The 3.5 mm jack socket was fortunately left alone. There is no better camera inserted and the user will have to settle for photos from a 2 megapixel sensor. The phone's operation time has been shifted slightly in individual networks (please refer to the data sheet), and it is worth mentioning that Nokia 3310 4G will now handle calls in LTE networks thanks to the presence of VoLTE.
The version presented in China supports only one SIM card (microSIM). It also supports 3G and 4G networks only in the frequency range characteristic to the Chinese market. In other words: in Europe, this phone will not work and you should not buy it at local online stores - unless you want to buy a tasteful paperweight. The phone will be available from February in the stores and at the China Mobile operator's offer. Unfortunately, we do not know the price. We must wait for our own launch.
Source Nokia; viewed: 794 times.