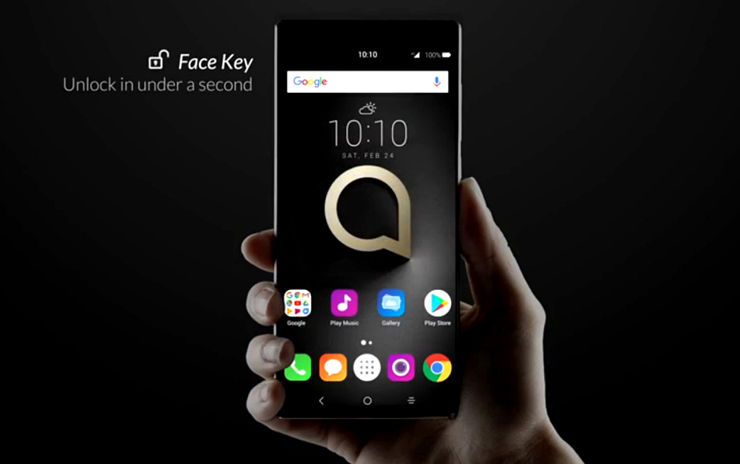 photo: Alcatel
Alcatel 5 is not coming out for the first time in the news about new smartphones before the launch. The manufacturer poorly manages to keep product secrets. Assuming, of course, that it wants to keep them.
Alcatel 5 appears when the competition on the market is huge, and its manufacturer belonging to the Chinese TCL is not one of the big players on the smartphone market. There are lots of leaks in the flagship products of Samsung or Huawei, and Alcatel can't be worse. It may be liked that instead of indistinct photos and uncertain data, we have official graphics and an advertising movie. Every opportunity for promotion is good.
Alcatel 5 has already appeared in black and gold in the Amazon service offer for 229.99 euro, then quite quickly disappeared, because it turned out that Amazon hastened the market launch. This time, apart from graphics, we also have an advertising movie. This is a completely new quality of leaks.
We are waiting for a smartphone with thin bezels, a 18: 9 display with a diagonal of 5.7 inches working in HD+ resolution (720x1440 px). It has face recognition and a metal casing. A pair of cameras is responsible for portraits, of which the main has a 5-part lens, 13 Mpx matrix and f/2.0 aperture, and the auxiliary has a 6-part wide-angle lens with a 120-degree field of view and a matrix with 1.4-megapixel pixels. Face recognition will allow you to automatically take wide-angle selfies when there are more faces on the lens than 2. On the back you will find a fingerprint reader and a 12 Mpx camera with f/2.0 aperture.
Alcatel 5 is powered by the latest 8-core MediaTek MT6750 unit with a 1.5 GHz clock, which is accompanied by 3 GB of RAM and 32 GB of flash memory that can be expanded with microSD cards. With such a processor we can expect, of course, cooperation with LTE, but only at the level of category 4, or 150 Mb/s at downloading and 50 Mb/s when sending data.
Weighing 144 g Alcatel 5, which housing has a thickness of 8.45 mm, has a battery with a capacity of 3000 mAh. It has USB-c, supports BT 4.2 and works under Android Oreo.
The unofficial launches are surprising, during them we learn virtually everything about devices. We will wait for the official launch, but we already know what to expect in the stores.
Source WinFuture; viewed: 693 times.