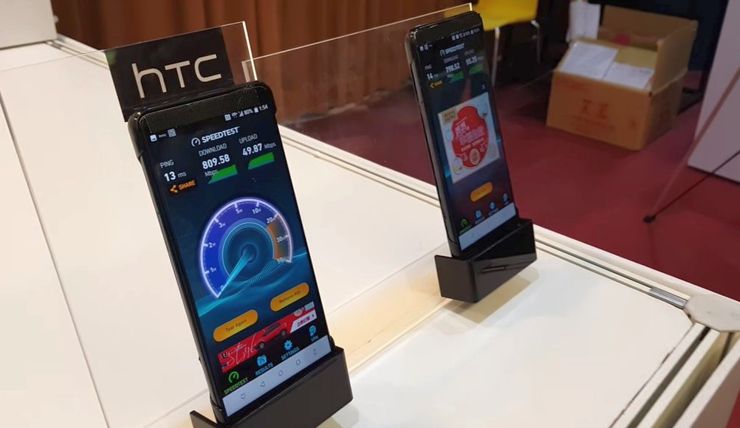 photo: Sogi via @iamaniff
HTC U12 is to be presented in May, but it looks like it was already shown in public ... And even a few photos were taken!
Of course, this is not 100% reliable information. This time, we must trust the well-known and credible leakster Evan Blass, who said that the phone was shown during a meeting dedicated to 5G networks. A member of the XDA developers forum, known on Twitter as @iamaniff, participated in a meeting in Taiwan. He took a few photos of HTC's previously unknown smartphones, used at the exhibition to demonstrate the speed of data transmission.
The immortalized devices are placed in masking covers and taped - but nevertheless, Evan Blass recognized them as HTC U12, which is another flagship of the company. So, we can - for the first time - see this model "live" ...
Source @iamaniff dzięki Na podstawie informacji @evleaks; viewed: 627 times.