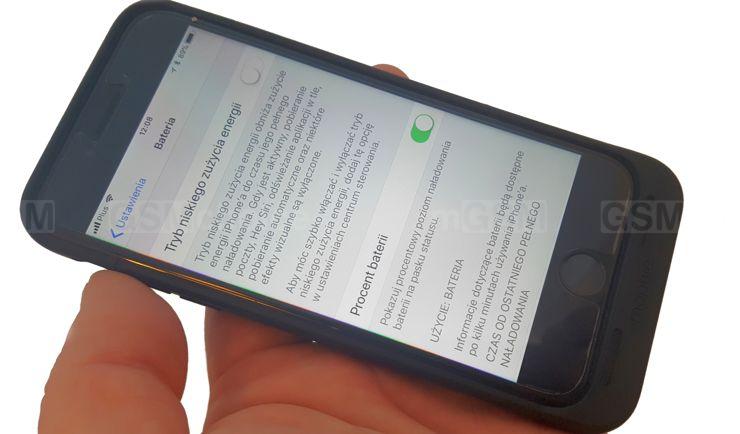 photo: Adam Łukowski/GSMchoice.com
The "affair" associated with the slowing down of iPhones is still far from the final. The concern has lowered the prices of spare batteries - but what about the customers who replaced the batteries before the discount?
Let's recall - Apple, probably acting in good faith, introduced in the phone software algorithm, which adjusted the phone's performance to the battery condition. To put it simply: when the battery started to age and stopped reaching its original performance, the phone started to work slower to avoid the instability of operation in case the power consumption of the device exceeded the capacity of the battery. The problem was not the use of such a mechanism, but the fact that Apple did not inform customers about its existence.
Trying to get out of the confusion with the face, the company decided to reduce the prices of new batteries so that every customer could restore their iPhone to its original power without straining the wallet. However, there is a group of buyers who exchanged the batteries right after revealing the problem, even before the price reduction - in other words - they overpaid. What about them?
According to the latest reports, the company is considering introducing compensations for these customers. It does so under the pressure of one of the American politicians - but no details have yet been given on how these compensations will look like. It is possible that buyers will receive a refund of the overpayment, but they may just as well get vouchers to purchase applications, multimedia or accessories from Apple. This is a fairly likely scenario - just like the fact that the whole campaign will be limited to a group of customers from the US ...
Source Reuters; viewed: 581 times.