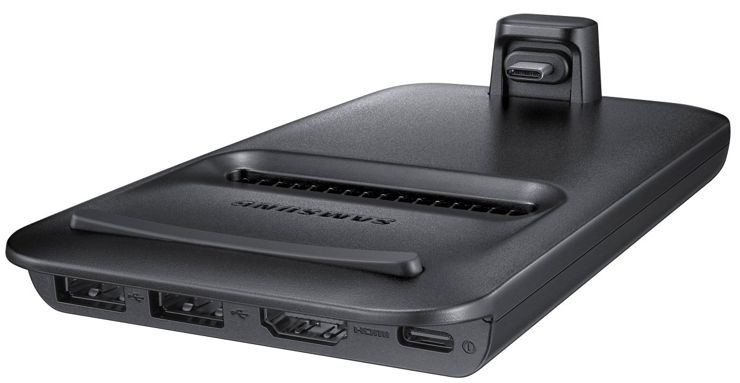 photo: @evleaks
The Samsung DeX docking station, which makes a smartphone a handheld computer, is not the most-bought accessory, but rather collects favorable evaluations. For this reason, Samsung - probably along with Galaxy S9 - will show a new version of its dock.
The new DeX station will radically change the look. The phone will no longer rest vertically, but it will lie horizontally so that its screen can be used as a touchpad. For this reason, the name may also change - for DeX Pad. The dock looks universal - you can suspect that it will be compatible with both the current and the next flagships of the company. The station will receive a newly developed phone cooling system, but unfortunately it will lose one of the connectors - Ethernet.
That's at least what the renders published by the reliable Evan Blass are. The station will be equipped with two standard USB connectors and an HDMI port, as well as a USB-C input. When we look at the dock, we can have a look at Galaxy S9. You can see the location of the sockets on the bottom wall, as well as the changed appearance of the speaker outlet. Maybe the similar will be at the top ...?
Source @evleaks; viewed: 474 times.