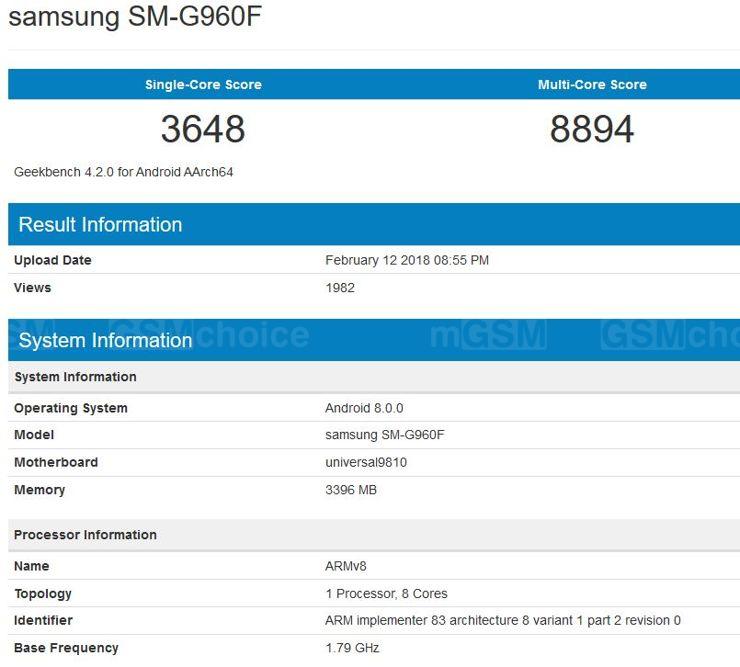 photo: Geekbench
The popular benchmark Geekbench recorded the test of the upcoming Samsung flagship - the Galaxy S9 version with the Exynos 9810 processor.
The SM-G960F model was tested in the benchmark. Geekbench noted that the tested smartphone appeared in the variant with the Exynos 9810 processor - as we know, the Snapdragon chips will be used in the same way, as before. Interestingly, the smartphone was equipped with only 4 GB of RAM, but that was enough to reach 3648 points in a single core test and 8,895 points in a multi-core test. Benchmark also pointed out that Galaxy S9 uses Android 8.0.
In the same benchmark, in our tests Samsung Galaxy Note 8 reached 2018 and 6727 points, while the previous flagship, S8+ - 2025 and 6627 points. However, the comparison of results is not entirely conclusive: the benchmark has changed since then - and probably also the way of measurement.
Source Geekbench; viewed: 757 times.