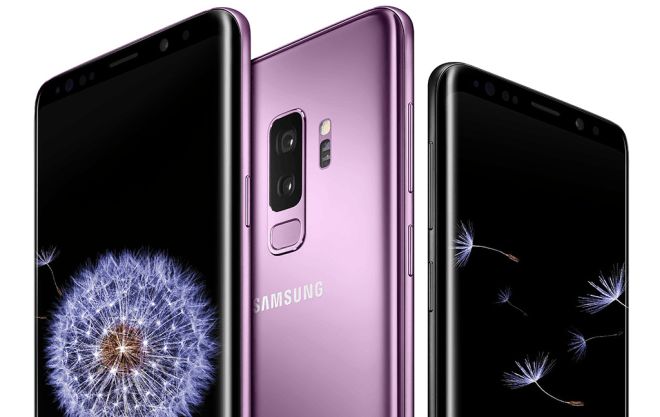 photo: Winfuture
The launch of new Samsungs in less than a week. It's time for a great summary, covering all known information and new photos in almost press-quality.
The leak is published by the Winfuture service, which can be regarded as a fairly reliable source of information. Anyway - most of the data was confirmed by various sources independent of each other. Time to summarize this knowledge - probably last time before the launch.
We will get to know the new Samsung flagships next Sunday evening - the Barcelona conference begins at 6 pm. We will get to know Samsung Galaxy S9 and Galaxy S9+ models on it. They will share some of the specifications with them. Let's start with the common features.
Samsung Galaxy S9 and Galaxy S9+ will be equipped with octa-core processors, used interchangeably, depending on the market. In Europe, variants with Samsung Exynos 9810 (2.9/1.9 GHz) will be offered, while in other regions - with Snapdragon 845 (2.6/1.7 GHz). Smartphones will receive 64 GB of internal UFS 2.1 memory, they will also have microSD card slots with a capacity of up to 400 GB. In both of them we can find 8 megapixel front cameras with f/1.7 aperture as well as Bluetooth 5.0, stereo speakers, iris and fingerprint scanners, and face recognition. Both models will be equipped with wireless charging as well as Android 8.0 Oreo system and Infinity Display in QHD+ resolution (1440x2960 px), made in Super AMOLED technology.
The Galaxy S9 screen will have a diagonal of 5.8 inches, while the Galaxy S9+ - 6.2 inches. The phones are also supposed to have different battery capacities - 3000 and 3500 mAh respectively, and 4 or 6 GB of RAM. They will also have other cameras in the back.
Galaxy S 9 will receive a single, 12-megapixel camera, equipped with a variable aperture - f/1.5 or f/2.4. In turn, on the back of Galaxy S9+ we find two separate, 12-megapixel cameras, with lenses with two different apertures - one is to have variable, like Galaxy S9, and the second one will have a fixed shutter - f/2.4. It makes us suspect that the lenses will also differ in focal length.
The new Galaxy S will of course vary in size and weight, but the common features will be the waterproof housing (IP68) and the colours in which they will be offered: Midnight Black, Lilac Purple, Coral Blue, Titanium Gray. Roland Quandt, also connected to the leakster source service, also provides prices for both models. They have to come from the Norwegian market - but one should not suspect that they are significantly different outside Norway. Galaxy S9 will cost 8,790, while S9+ will cost 9,790 crowns. After recalculation it gives approx. 1132 and 1260 dollars.